As a parent of children with multiple food allergies, I have spent a lot of time of the past 9 years experimenting with cooking and baking recipes. Without a doubt, the following is the
BEST egg-free, dairy-free, nut-free chocolate cupcake
I have found to date.
I have altered it from a book my daughter loves,
Peace, Love and Cupcakes, THE CUPCAKE CLUB,
by Sheryl and Carrie Berk.
Smart Allergy~Friendly Education EF, DF, NF Cupcakes
Here is my version of the '
Eco-licious Chocolate Cupcakes'.
Scrumptious Chocolate Cupcakes
Dairy-free, Egg-free, Nut-free
Ingredients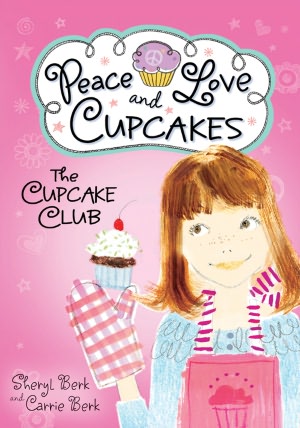 1 1/2 C flour
1/4 tsp baking soda
1/2 tsp salt
1 C cocoa powder
1 C boiling water
2 tsp vanilla
1/2 C soy sour cream
2 sticks DF margarine (nucoa)
1 3/4 C sugar
1/2 C flax seed mix** (replacement for 2 eggs)
Directions:
* Preheat over to 350 degrees
* Mix the flour, salt and baking soda.
* In a different bowl, add water to cocoa powder. Whisk until smooth. Add vanilla and soy sour cream and stir to well combined.
* In another bowl, cream together the margarine and sugar until light and fluffy.
* Add in cooled flax mixture. Be careful not to over mix.
* Combine all wet ingredients.
* Add in dry ingredients and mix well.
* Spoon mixture into cupcake pan prepared with paper liners, filling each cup about 2/3 full.
* Bake for 20 - 25 minutes. Use the toothpick trick to check for doneness.
* Transfer cupcakes to a rack to cool.
**1 T ground flaxseed (golden flax preferred) + 3 T warm water = 1 egg
6 T water + 2 T ground flax = 2 eggs (add a little extra leavening substitute, if needed). Available as brown or golden seeds or as ground flaxmeal. Let it sit for at least 5 minutes until it forms a gel. Best in cookies, bars. Adds an additional mild flavoring to baked goods.
If I'm going to be doing a lot of baking, I will make a larger batch of flaxseed. It will last in the refrigerator for up to a week. I use a 1 to 3 ratio. I soak 6 T flaxseed in 1C (=16T) + 2T of very hot water for 5 minutes. 1/4 C of flax mix is equal to one egg.
We ate a few, froze a few, and froze and decorated a few which we will send to keep in the freezer at school for unexpected parties and celebrations!!
ENJOY!!